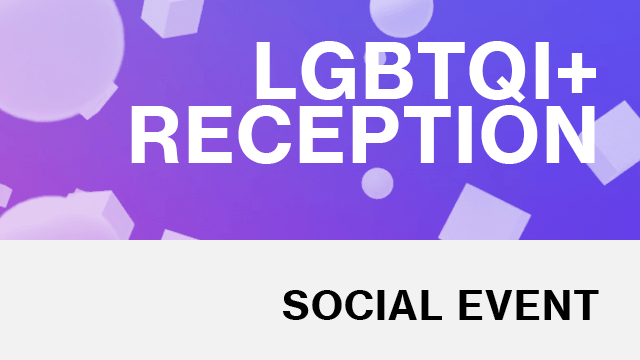 July 6 @ 09:00 - 10:00 CESTJuly 6 @ 07:00 - 08:00 UTCJuly 6 @ 03:00 - 04:00 New YorkJuly 6 @ 02:00 - 03:00 BogotáJuly 6 @ 15:00 - 16:00 SingaporeJuly 6 @ 17:00 - 18:00 Sydney
The LGBTQI+ reception has the purpose to connect LGBTQI+ people, people working on related topics, and allies inside ICON-S. Ultimately, it aims to stimulate a general debate among the Society and Public Law scholars and foster an intersectional and critical analysis of these important issues, which do not only concern LGBTQI+ people but the whole (legal) community (Do you think that only journalists should care about freedom of expression?).
The time is momentous. On the one hand, we see significant advancements in the field of LGBTQI+ rights, unthinkable just a few years ago. On the other hand, too much is left to do. We witness backlashes against LGBTQI+ rights throughout the world. We cannot help worrying about them. What can we, as academics and members of civil society, do? These developments – advancements and setbacks – require rigorous Public Law research. In turn, scholarly findings need to be effectively communicated to civil society. But how? We will discuss all this (and more) at this reception, that will be a welcoming and kind space committed to diversity, inclusion, and to giving voice to people who often are unheard. A free breakfast will be offered to those attending. To this purpose, the presence of LGBTQI+ persons who may suffer from intersectional or multiple forms of discrimination is strongly encouraged. Furthermore, everyone who is eager to know more about and support LGBTQI+ rights is welcome. If you wish to know more about the event or have specific requests or suggestions, please do not hesitate to contact us.
Please register your attendance by June 14 by clicking here.
Stefano Osella (they/he) is a Post-doctoral Fellow at the Max Planck Institute for Social Anthropology, an Associate Editor of the International Journal of Constitutional Law and a Member of the Committee for Community and Engagement of ICON-S. Previously, he was Post-doctoral Global Fellow at the New York University School of Law. Stefano obtained a doctorate in comparative public law from the European University Institute, Florence, a Master of Laws in Comparative, European, and International Laws from the European University Institute, a Magister Juris from the University of Oxford, and a Master and a Bachelor of Laws from the University of Turin, Italy. The main focus of their research are comparative human rights (especially those of LGBTQI+ people), constitutional theory, and socio-legal studies, in particular social anthropology. Stefano has been activist for LGBTQI+in Europe and Italy.
Dr. Łukasz Prus is an assistant professor at the University of Wrocław, Section of Comparative Public Administration, specializing in comparative constitutional law, administrative law, EU law and equality procedures. Attorney providing legal assistance, especially to victims of violence. Since February 2020 Ombudsman for Equal Treatment and Anti-Discrimination at the University of Wroclaw.
Chair(s):

Stefano Osella, Łukasz Prus