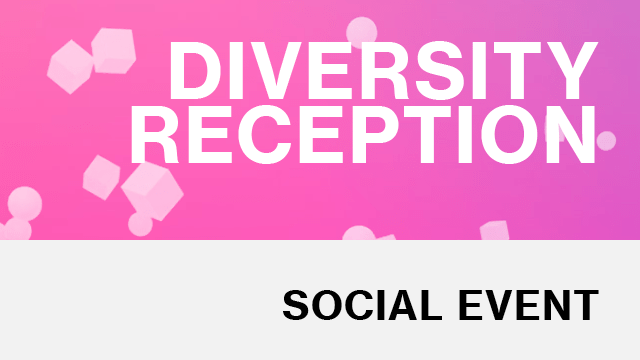 July 5 @ 19:00 - 21:00 CESTJuly 5 @ 17:00 - 19:00 UTCJuly 5 @ 13:00 - 15:00 New YorkJuly 5 @ 12:00 - 14:00 BogotáJuly 6 @ 01:00 - 03:00 SingaporeJuly 6 @ 03:00 - 05:00 Sydney
This reception is an opportunity for ICON-S members who support diversity as a value in the academy and public policy to come together. We would like to talk about the importance of diversity for the success of ICON-S and present initiatives that serve it. We would also like to discuss how we can better promote diversity in our areas of daily activity as academics, legal experts and policy advisors or citizens.
This event is sponsored by the Saxon State Ministry of Justice.
Registration: Please register your attendance by June 14 by clicking here.
JacekSutryk, sociologist, lecturer, local government activist, since 2018 Mayor of Wroclaw. In 2004 he was appointed to the Monitoring Committee of the EQUAL Community Initiative. He managed projects co-financed by the European Social Fund and served as a national and European expert on social policy and social assistance. He is Wroclaw resident by birth, which is his love and field of professional activity. His mission is responsible development of urban space and communal services.
Anna Śledzińska-Simon, SJD, is an associate professor of constitutional law at the Faculty of Law, Administration and Economics of the University of Wrocław. She specializes in comparative constitutional law, human rights and anti-discriminationlaw. She is currently involved in research projects on women's rights in Central and Eastern Europe and cultural and religious diversity in Europe. Chair of the Equal Treatment Committee and co-author of the Gender Equality Plan for the University of Wrocław.
Richard Albert is Professor of World Constitutions and Director of Constitutional Studies at the University of Texas at Austin. He has published over twenty books on democratic reform and constitutional values, including "Constitutional Amendments: Making,Breaking, and Changing Constitutions (Oxford University Press 2019). He is Co-President of the International Society of Public Law, founding director of the International Forum on the Future of Constitutionalism, and a former law clerk to the Chief Justice of Canada. Born and raised in Canada, Richard Albert holds law and political science degrees from Yale, Oxford and Harvard.
Chair(s):

Jacek Sutryk, Richard Albert, Anna Śledzińska-Simon